Newborn/Lifestyle Photography Session with…
Miss Alexandra Rose, 13 days old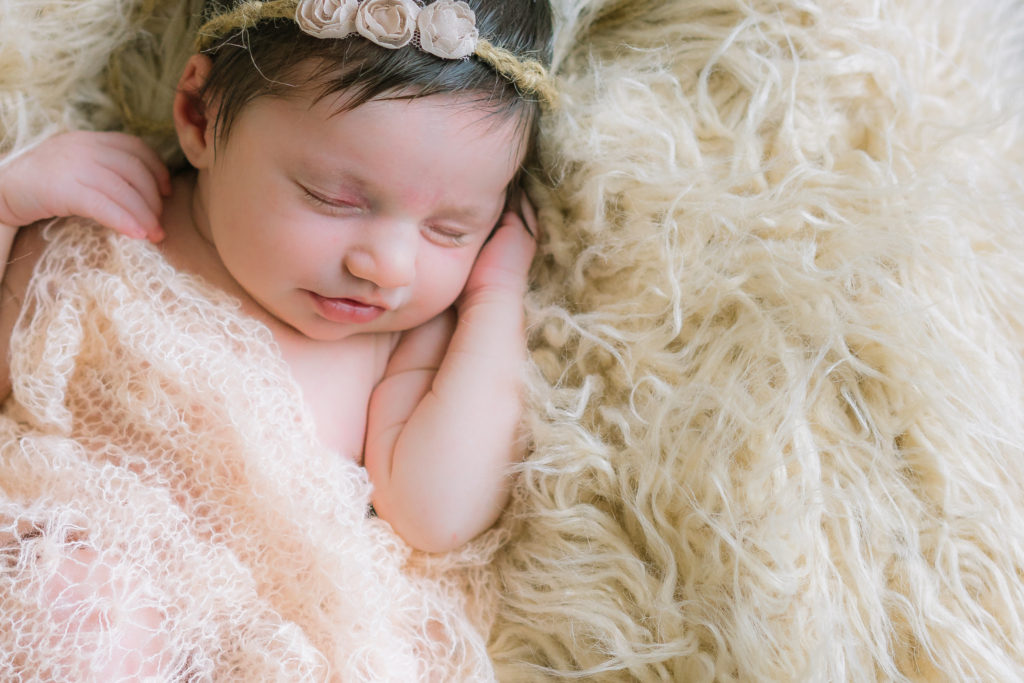 For those of you that don't know much about the process of photographing newborns, it can take quite a bit of time.  Keeping brand new babies happy, relaxed, and well-fed for their close-up can take 2-3 hours (sometimes more).  While I love snuggling little babies, one of my favorite parts about being a newborn photographer is how much time I have to chat with each family and get to know them on a more personal level.
During our session, Kelly and Stephan shared many things with me, including Kelly's love for Paris, that they are "nickname people" and Finley, their pup, has soooo many nicknames, that they are not really morning people, and of course, that they love their baby girl.  Kelly also shared that they had a few names picked out for Lexi, but once they met her, those names just didn't seem to fit.  It took them two days before they finally settled on the perfect one—Alexandra Rose.  And because they are nickname people, "Lexi" for short : ).
Alexandra Rose—what an incredibly beautiful name for a stunning, sweet baby girl.  Also, have you ever seen a more gorgeous head of hair?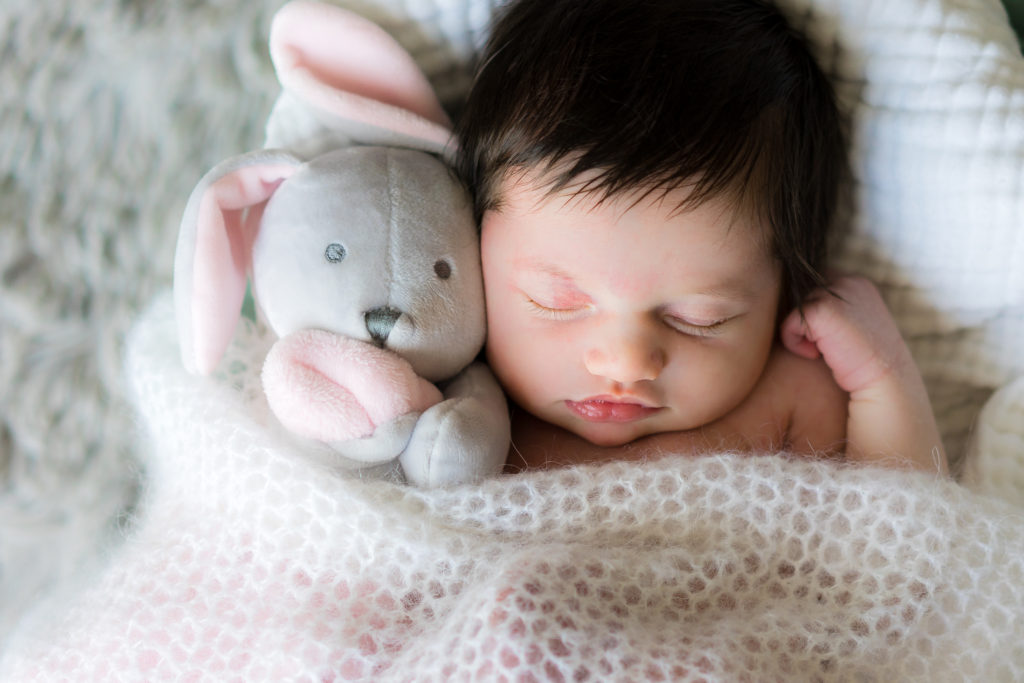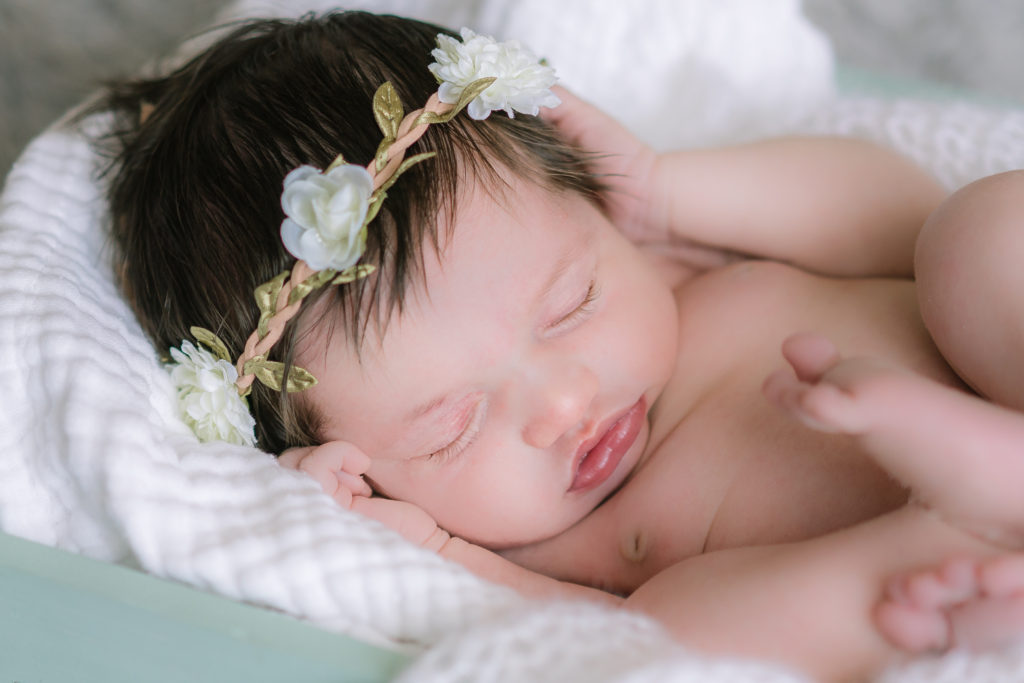 And the cutest little toes?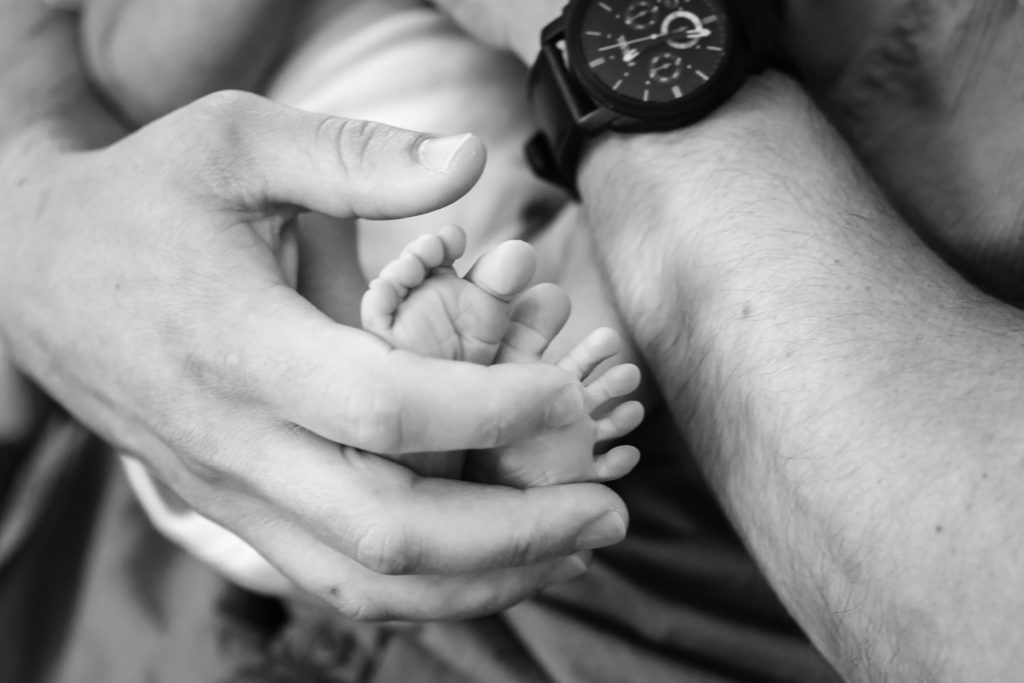 Lexi is so alert and expressive…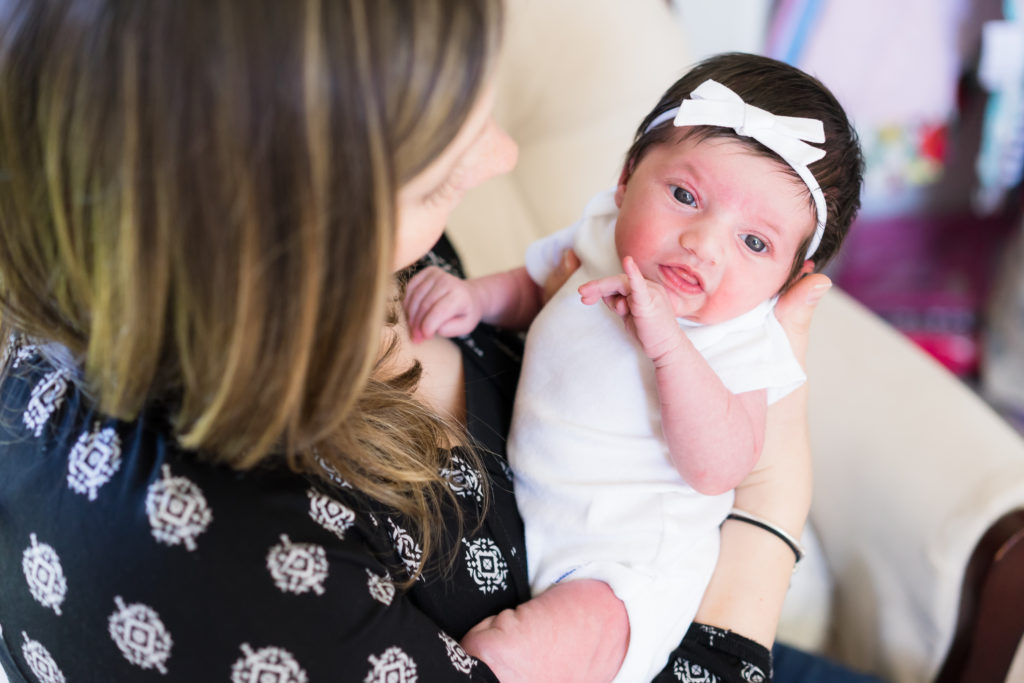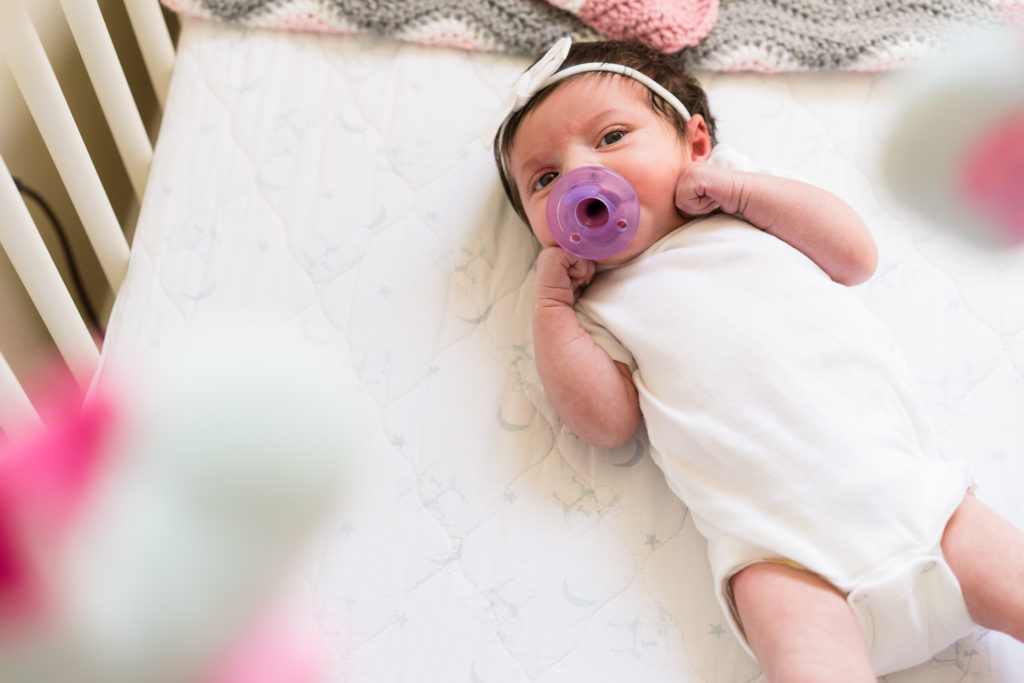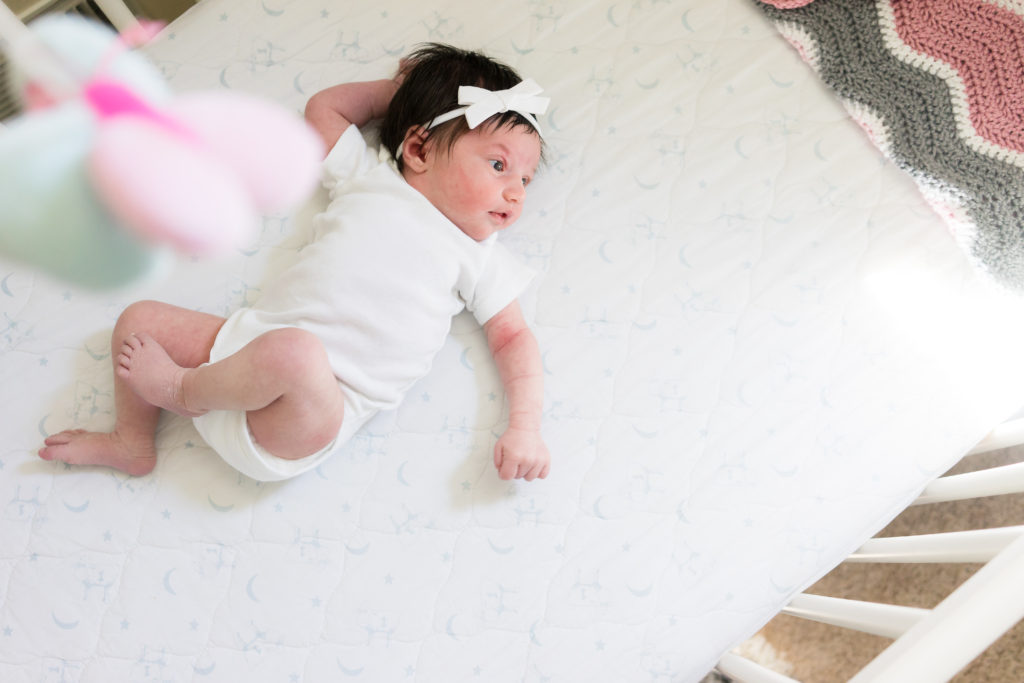 She loves kisses from Daddy…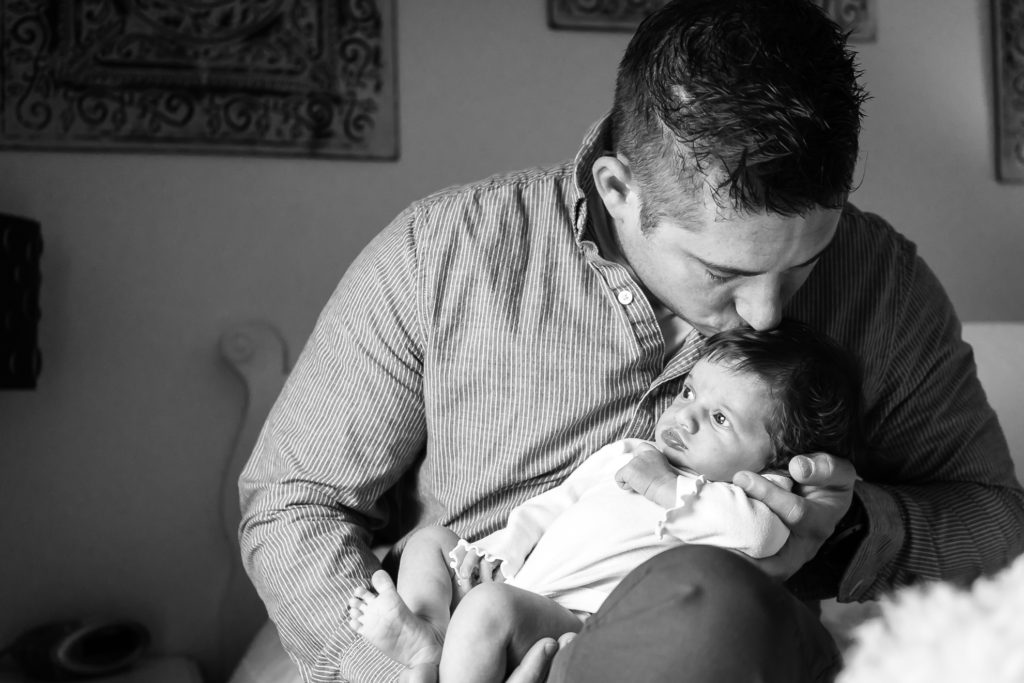 and chatting with Mommy…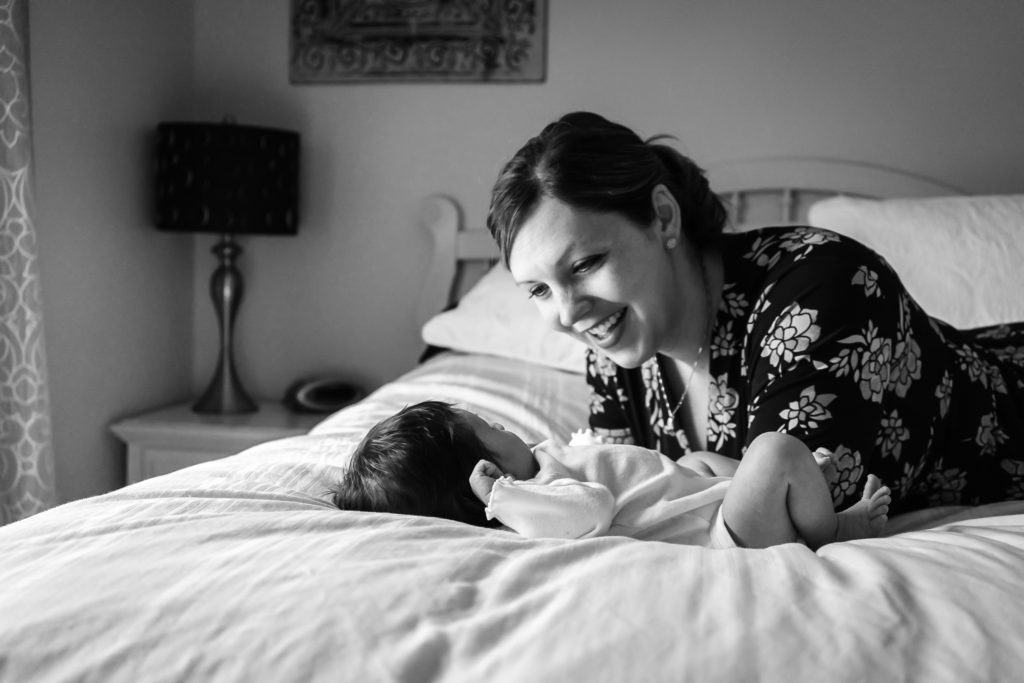 She also has a pretty cool fur-baby, big brother…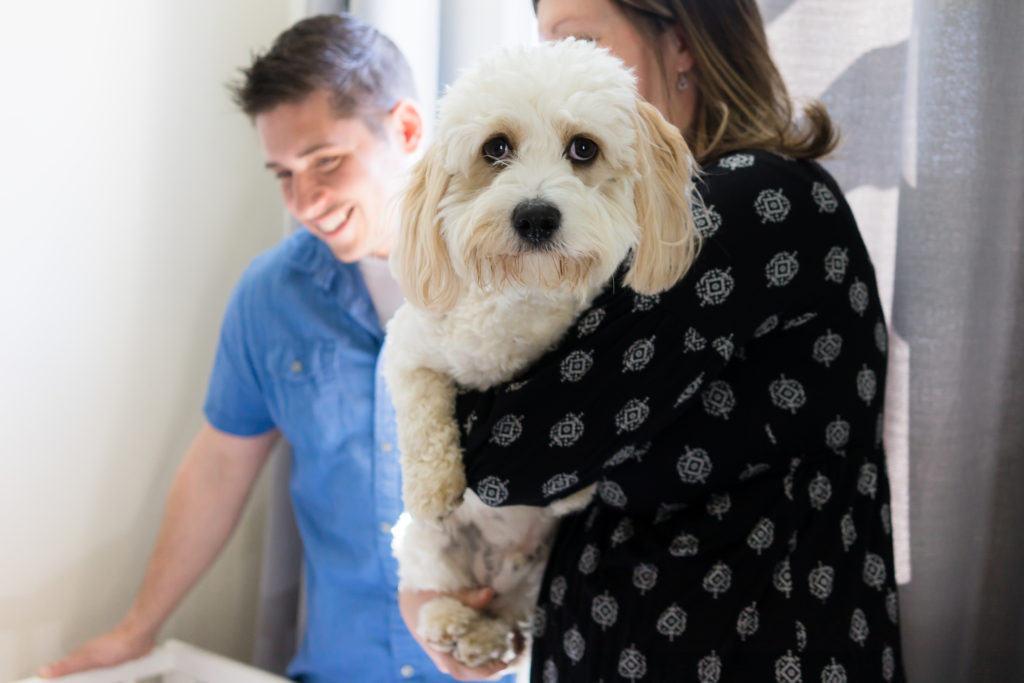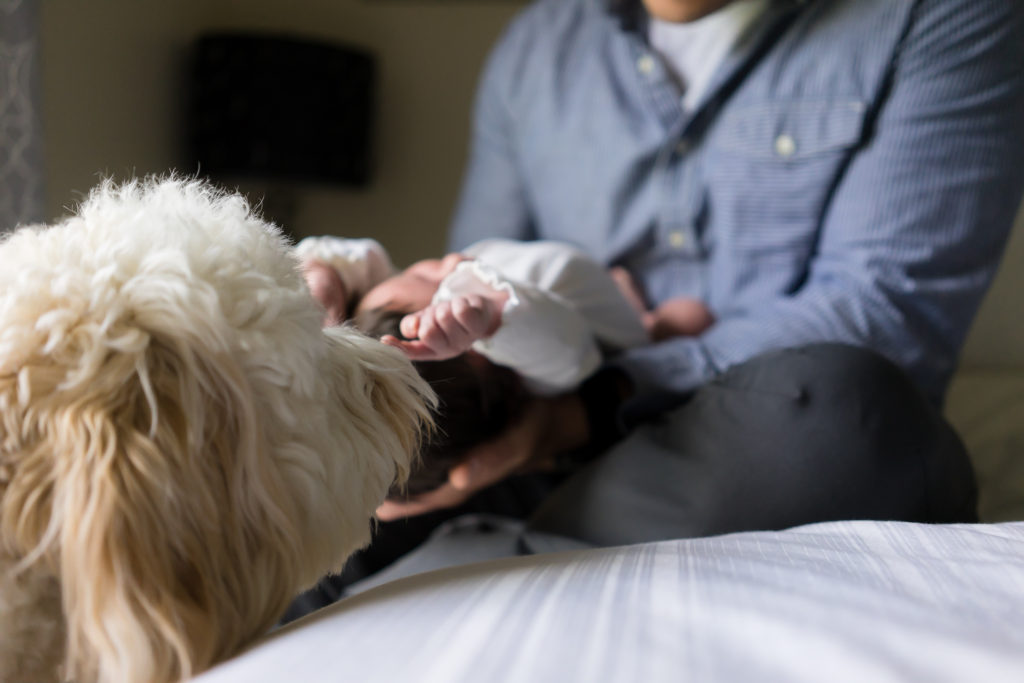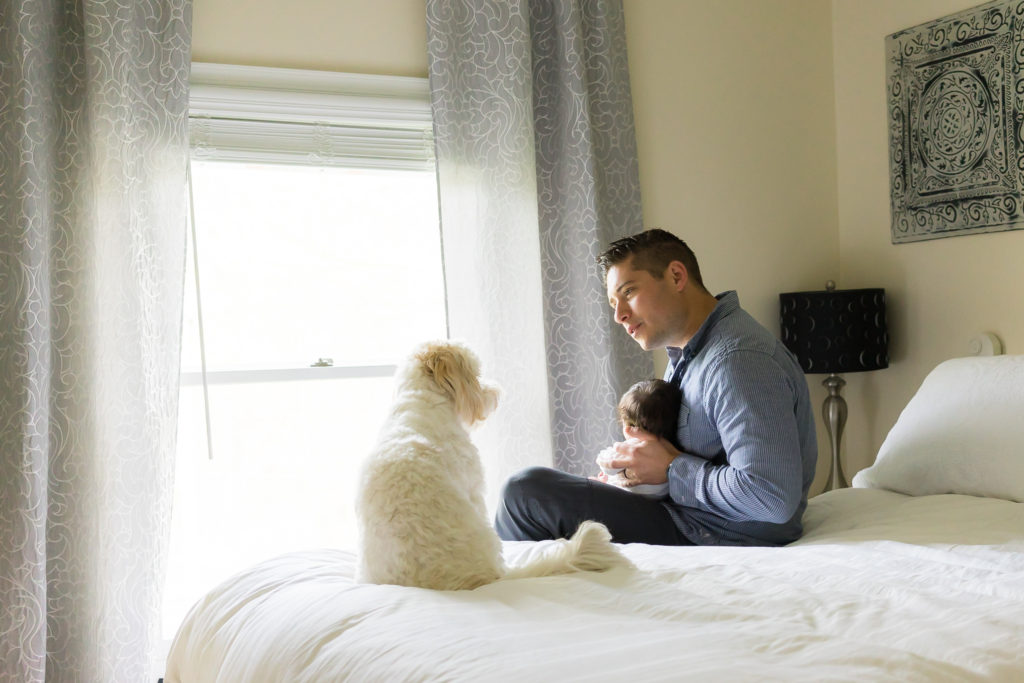 Congratulations, Robinson Family!